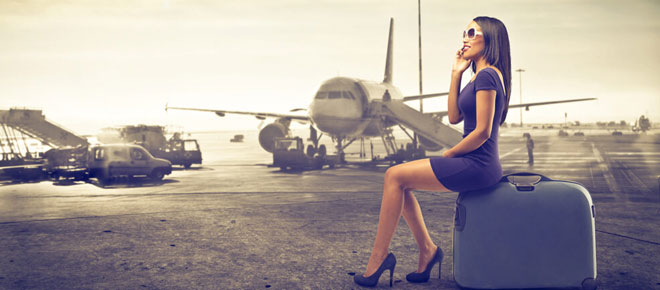 If you're planning a trip that includes flights and hotels, you want to make sure you get the best deal possible. To help you, we've compiled this comprehensive guide to the best flight and hotel package sites.
These sites compare prices on tickets, hotel rooms, and vacation packages across the board.
Priceline
If you're looking for a site that can help you find the best flight and hotel packages, Priceline is a great choice. This travel aggregator searches and compiles results from hundreds of other OTAs and airlines, saving you time and energy while giving you incredible savings.
Another big plus is the site's opaque deals — a feature that helps travelers find flights and hotels at steep discounts. This opaque booking system allows airlines to sell seats that might otherwise go unfilled, helping them generate revenue and pass along the savings to users.
To find the best flights on Priceline, enter your desired destination city and travel dates into their search engine. Then, select from a variety of filters that can help you narrow down your results by departure and arrival times, number of stops, airline, fare class, and other factors.
You can also filter your results by airports. If your destinations are separated by multiple international airports, this can help find the lowest fares.
Once you've found your destination, Priceline will show you a list of hotels that are available for your travel dates. You can choose from different star quality levels, from economy to resort.
One of the newest features on Priceline is Pricebreakers, which claims to offer up to 50% off on hotel bookings. This tool works a little bit like Express Deals but instead of showing the geographical location and its perimeter, it gives you the names of 3 hotels that are all within a radius of your chosen destination.
To save on these hotel packages, you'll need to be flexible with your booking. The best way to do this is by doing your research beforehand and learning how to use the bidding tool on Priceline called Name Your Price. However, this can be a frustrating and unpredictable process.
If you're looking for budget-friendly flight and hotel packages, you can use Budgetair Coupon Codes to save money on your booking. Simply enter the coupon code at checkout to receive the discount. Happy travels!
Expedia
Expedia is one of the top travel sites for finding the best flight and hotel packages. It offers a range of travel products, including flights, hotels, rental cars, cruises, activities, and tourist destinations. This makes it easy for customers to compare and book all the parts of their trip in one place.
Its travel search engine and mobile app allow you to easily find cheap flights and hotels, and its rewards program is a big draw for loyal users. Plus, it has a 24-hour free cancellation policy and a clear cancellation policy that helps you understand what to do in case you need to cancel your booking.
There are many budget travel packages available that can be further discounted with a Travel Discount Code. You can search for such packages on travel websites or contact a travel agent to help you find the best deal. Don't forget to use your Travel Discount Code when booking to save even more money.
You can also use Expedia for booking travel insurance, which is a great way to cover yourself against unexpected expenses while traveling. Its Travel Insurance page provides a list of policies from various companies, as well as a search feature to find the right plan for you.
The travel industry is very competitive, and it's important to be able to identify the best deals quickly and easily. This is especially true for vacationers, who are often looking for the lowest possible cost.
However, if you're planning on going away for a long time and need a lot of help to save money, you might want to consider using a travel agent. These experts can be a huge help in securing the best flight and hotel deals for you.
OTAs, or online tour agencies, had been around for over 20 years. They are an invaluable tool for travelers, as they can save you time and money.
They also make it simple for travelers to add hotel stays to their flights, making the process even easier. That's especially helpful if you're traveling to a remote destination and don't have access to chain properties.
Hipmunk
The best way to find the best flight and hotel packages is by using a metasearch site like Hipmunk. This site searches multiple airline sites and OTAs to compare prices for flights, hotels, and car rentals. It also tracks price changes and offers fare alerts to let you know when fares are on sale.
Hipmunk's philosophy is simple: make the search easier, not harder. This has made it an increasingly popular choice among travelers, who can easily access its website and mobile app for free.
Unlike Kayak, which crams too much information and promotions into the left-hand side, Hipmunk lets you customize your results by sorting them by price, time of day, airline, length of layover, and more. It also includes a feature that shows the average time spent on each flight, which can help you choose your route better.
In October, the site added integration with Google Calendar, letting you set up appointments to sync with your travel itinerary. This helps you avoid conflicts with work or other commitments, as well as keep track of upcoming trips.
Another great feature is the "Right Flight" section, which prioritizes flight results based on your preferences. You can see which flights have the most miles earned, and which have wifi.
For those of you who need to be close to the airport, the app will show you hotels near your destination with a "Tonight Only" option that's available on 24 hours' notice. The new tool is a great way to save time when last-minute plans change, and it's another example of Hipmunk's commitment to making your trip planning as painless as possible.
The San Francisco-based company was acquired by SAP Concur, a travel expense management platform, in September 2016, for $58 million. While this will mean that Hipmunk won't be around for long, it is a good alternative to other flight and hotel search sites.
Skyscanner
Skyscanner is one of the best online travel search engines around, allowing you to compare flights and hotels from across the world. It's also easy to use, with an intuitive interface and a range of helpful features.
Unlike most other flight-searching sites, Skyscanner isn't a booking service, so you don't pay them any money to book your ticket. Instead, it aggregates fares from a wide range of online travel agencies (OTAs) to provide you with the cheapest flight options available for your dates and destination.
You can search based on destinations, airlines, departure times, and other criteria to find the best deals. You can even check prices for multiple destinations at once using the 'Everywhere' feature on Skyscanner's app or website.
If you're looking for a cheap flight, it's best to book your ticket as early as possible – ideally three months before your trip. This is because fares can often change before your departure date, so you'll want to get in as early as possible to avoid paying more than you need to.
Another great way to save money when booking your flights is to sign up for price alerts on your chosen flights. Simply enter the details of your trip and click 'Get price alerts' with the little bell, and you'll receive email notifications as prices go up or down.
As well as finding the cheapest flight deals, Skyscanner also helps you find the cheapest hotels and car hire. Its hotel search lets you choose hotels based on their location, amenities, user ratings, and price. You can also toggle between hotels by city, or view results on maps that show hotel pricing alongside nearby alternatives.
TPG
TPG has a wide array of products designed to help you find the best flight and hotel packages. You can use these tools to identify the cheapest airfares, explore the best deals on hotels and create itineraries for your next trip.
TPG also offers a travel rewards app that tracks all of your airline and hotel loyalty points. In addition, the app can help you use your credit card rewards to pay for your next vacation.
The app is currently available only on iOS and has a 4.4-star rating. It has a wide range of features, including a credit card rewards tracker, loyalty program tips and advice, and a rewards calendar.
When searching for the cheapest airfares, TPG recommends exploring Google Flights and specialized airfare deal websites. These sites can provide you with valuable pricing data for specific flight times, as well as a price graph that lets you examine trends in ticket prices.
If you're a Chase Sapphire Reserve cardholder, the Chase Ultimate Rewards travel portal is another useful tool. This portal allows you to search for fares and hotel deals directly with airline websites, which can save you time and money.
You can also use the Chase Sapphire Reserve to earn 3 points per dollar on airfare and redeem these points for free flights on a variety of airlines. This is an excellent way to maximize your travel rewards, but be sure to check the value of these points before redeeming them.
TPG also has a new travel app from The Points Guy that will pull together all of your airline, hotel, and credit card loyalty points into one place. The app will also suggest ways to use your loyalty points strategically toward your travel goals.
Conclusion
Another big plus is the site's opaque deals — a feature that helps travelers find flights and hotels at steep discounts. Budgetair is one of the top travel sites for finding the best flight and hotel packages. Its travel search engine and mobile app allow you to easily find cheap flights and hotels, and its rewards program is a big draw for loyal users.