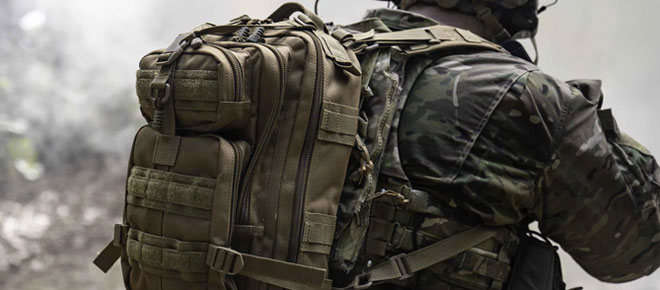 Whether you're hiking, backpacking, camping, or going hunting, tactical gear can help enhance your outdoor adventures. From a gun sling to a survival kit, there are 10 must-have tactical gears that you absolutely must have for your next outdoor adventure.
Tactical gear is designed to be durable and practical, enhancing the user's ability to perform their job. It can provide safety and security to police officers, military members, and civilians alike.
Tactical Backpack
Tactical backpacks are a great way to carry your gear while on an outdoor adventure. They're made from tough materials like ballistic nylon and Cordura to withstand wear and tear.
They also come in a variety of colors and patterns. You can even get military-themed backpacks.
You'll want to choose a tactical backpack that fits your specific needs. For instance, if you're going on an extended hike that includes camping at a remote location, you'll need a larger pack.
You can also look for a tactical backpack with MOLLE webbing to help you organize your gear. Keep a change of socks, your poncho, self-defense items, and mid-mission snacks within easy reach.
Tactical First Aid Kit
Whether you're a mountain climber or a backpacking adventurer, it's always good to have a tactical first aid kit on hand. Injuries while in the outdoors are not uncommon, and they can often be difficult to treat unless you have access to medical help quickly.
Tactical first aid kits are designed with hemorrhage control and trauma care in mind. They include tourniquets, blood stoppers, and other tools for stopping life-threatening bleeds.
When choosing a tactical first aid kit, look for one that is MOLLE compatible with your tactical modular bag system. It should also feature QuickClot packs for bleeding control, and a variety of bandages, dressings, and medications.
Tactical Boots
Tactical boots are durable footwear that provides the right protection and comfort for your feet. These shoes are often made from leather or synthetic materials and can withstand harsh weather and other conditions.
Tough laces, tough zippers, and sturdy uppers are key features of good tactical boots. Some are also built with a tongue that offers additional support to the ankle and shin, which is important for avoiding injury when dealing with sharp objects or protrusions.
If you work in an environment where your feet are subjected to a lot of wear and tear, a pair of durable tactical boots are an essential piece of gear. They'll withstand heat, cold, and even rain. Waterproof tactical boots are especially useful for firefighters and EMTs, who have to deal with a variety of different weather conditions.
Tactical Suppressors
A weapon-mounted suppressor is an under-appreciated piece of equipment that can dramatically improve a soldier's tactical arsenal. Suppressors shave at least 30+ dB off the noise generated by a rifle shot, making it much easier to focus on target acquisition and fire with confidence.
A recent study by the Army found that a suppressor can help snipers pick out targets in a dark urban setting and increase their accuracy. The device also reduces muzzle flash and makes it harder for enemies to see your weapon, according to an Army spokesman.
Despite their many advantages, suppressors are not without their drawbacks. Adding one to your rifle can cost you more in maintenance and ammunition, and it may not last as long as a non-suppressor weapon. However, many companies are producing suppressors for a variety of firearms, and the Marines are taking an active role in testing new technology.
Tactical Knives
If you're looking for a knife to use in your next outdoor adventure, there are many different options available. But one of the most versatile and useful knives is the tactical knife.
You can find tactical gear and equipment on a budget by using Beretta Voucher Codes. This can help you save money on items such as backpacks, holsters, and clothing. Be sure to check for any restrictions or expiration dates on the voucher code before using it.
These knives are usually fixed-blade and come in a variety of designs. The best ones will have a strong blade and can handle a wide range of uses.
Most tactical knives feature locking mechanisms. These locks are designed to keep the blade from coming down on your fingers when you open and close it.
Another important factor to consider when choosing a tactical knife is its handle design. Most of these knives have smooth handles that are easy to grip and don't have any sharp corners or hotspots. This helps you get a good handgrip and reduces the likelihood of injury while using it.
Tactical Flashlight
A tactical flashlight is a powerful and reliable light that can be used for a variety of purposes. Designed for use by law enforcement, military personnel, and security officers, these lights are typically made of durable and shockproof materials that won't bend or break easily under heavy stress.
Some models have different modes that can be cycled through to dim or brighten the light beam for increased visibility. This is useful for police officers scouring the woods for a suspect or anyone who needs to avoid detection from downrange.
Tactical flashlights can also be used to signal for help if you become stranded somewhere at night. This is a great way to get help without having to use your hands and drain your energy.
Tactical Gloves
Keeping your hands safe and well-protected is important, especially in the outdoors. Tactical gloves can help prevent abrasions and cuts.
If you're looking for tactical gear and accessories on a budget, consider using Sports & Outdoors Promo Codes to save money. These codes can be found online and applied at checkout to receive discounts on your purchase. Additionally, consider shopping during sales events and clearance periods to find even more savings. Remember to always prioritize quality and safety when purchasing tactical gear.
These gloves are often made from a combination of materials to offer durability, protection, and a high level of tactility. The most common material for tactical gloves is leather, but neoprene and polyester are also available.
These gloves can be used for a variety of tasks, including handling firearms and tools. Some tactical gloves even integrate conductive metal fibers into the fingertips to allow them to operate touchscreen devices.
Tactical Radio
Tactical radios are vital tools that keep soldiers connected with mission-critical information from headquarters. They allow a range of interoperable communications systems to operate on a single handheld device, including satellite, tactical MANETs, and tactical ISR capabilities.
For decades, tactical radios have evolved to meet warfighters' needs for low probability of interception, resilience to jamming, and reliability. However, to maintain the tactical advantage, warfighters must continuously adopt next-generation technologies - faster than adversaries.
Despite the challenges of maintaining tactical advantages, new waveforms are being developed and adopted by the government and industry to support these requirements. These advances are smaller, lighter, and more flexible than ever while providing higher levels of security and resilience.
Tactical Knife Sheath
The tactical knife sheath is one of the most essential pieces of gear that a person should have. Not only does it protect the knife, but it also allows you to easily unsheathe it.
The sheath should be made from durable materials and will last you a long time. This is especially important when you're traveling through harsh weather conditions.
Usually, the sheath will attach to your gear using loops, clips, or cordage. The loops will be the most secure, but clips are easier to remove.
If you're a bush crafter, you may want to choose a sheath that has the knife handle riding higher above the belt line so it's easy to draw quickly. However, if you're a more tactical user, you may want to opt for a sheath that has the blade handle buried deeper in your pack.
Tactical Bandages
If you're a big fan of hiking or camping, tactical gear can make your next outdoor adventure easier and more fun. From survival kits to hunting tools, tactical gear is designed to help you get the most out of your time outdoors.
For example, a tactical bandage can be used to help stop bleeding and keep wounds clean while you treat them. Tactical bandages are usually lightweight and compact for easy transport, flat-packed or vacuum sealed in watertight packaging.
Tactical bandages are designed for treating severe injuries in the field and can be used to wrap wounds and compress them as needed. Some bandages even have special features like a removable occlusive plastic sheet that can be tucked behind the dressing pad for added convenience. They also come in a variety of sizes to suit different needs.
Conclusion
Tactical backpacks are a great way to carry your gear while on an outdoor adventure. The tactical knife sheath is one of the most essential pieces of gear that a person should have. If you're a big fan of hiking or camping, tactical gear can make your next outdoor adventure easier and more fun.