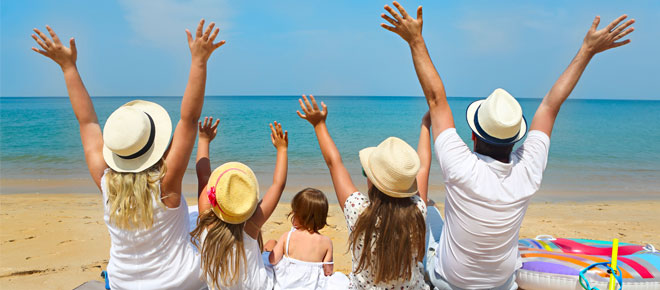 Theme parks offer a fun and exciting way to entertain kids while also giving adults some time off. Orlando is a top family vacation destination due to its many theme parks like Disney World and Universal Studios Florida.
Natural wonders and wildlife can be found at numerous national parks across the country, such as the Great Smoky Mountains National Park. Stunning landscapes and outdoor recreation make this a memorable family trip.
Maldives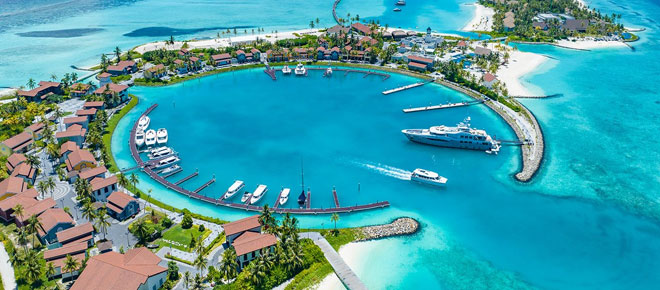 Though the Maldives is famous for being a luxury honeymoon destination, it's just as great for family getaways. Many resorts have pivoted to welcome families and are stocked with kid-friendly beachfront villas, shallow pools, no-slip amenities, and mini bathrobes as well as souped-up kids' clubs. And with a range of exciting activities, there's bound to be something to make everyone smile – whether it's a sunset cruise or a submarine tour.
There's much to see and do in the tropical paradise of the Maldives. From scuba diving with sharks and manta rays to admiring exotic marine life on a snorkel trip, the azure waters are brimming with colorful fish and corals. And when you're not exploring the depths, the beaches are a picture-perfect escape with soft white sands and clear blue waters.
The swaying coconut palms and crystalline lagoons create the perfect atmosphere for bonding with your loved ones. Then there's the food – you can choose from an array of international and local cuisine, including some of the best seafood in Asia. And with island hops, glass-bottom boat tours, and treasure hunts on offer, there's plenty of family fun in store.
One of the most memorable things to do in the Maldives with your family is a submarine tour. A trip to the secluded Maaya Thila allows you to discover a cave underwater and spot eagle rays, long-nosed hawkfish, and moray eels. Other exhilarating experiences include island hopping, a safari cruise, and a dolphin-watching tour. And when you're in the mood for some rest, you can take a break from all the activity and enjoy a sunset cruise or a romantic dinner on a private sandbank.
Bali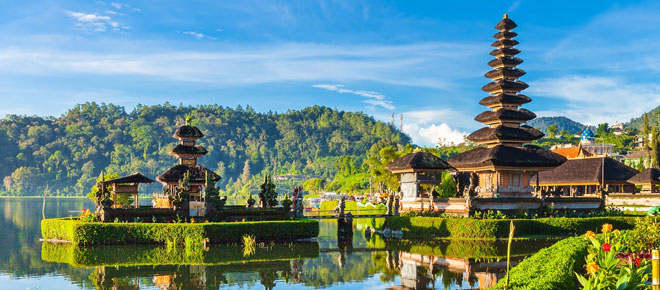 Bali is a tropical paradise and has something for everyone. The island has great beaches, fantastic restaurants, and a beautiful culture with lots of things to do like visiting the Bali Bird Park or enjoying a magical sunset dance at Uluwatu Temple. There are also many opportunities to enjoy a bit of adventure with the kids including trekking, downhill biking, white water rafting, and ATV riding.
One of the best things to do with children in Bali is to take a tour of some of the stunning rice paddies. This can be done in both Canggu and Ubud but our favourite is Tegalalang which has some amazing swings amongst the rice terraces that kids love!
Another great way to experience the Bali culture is to wander through the streets of downtown Ubud. Here you will find a mix of souvenir stalls, fashion stalls, and traditional art stalls. This is a great place to pick up some unique gifts for friends and family back home.
Ubud is also a good place to enjoy some cultural experiences with the kids including a kumbaya dance performance or taking in a game of Balinese polo. For a more active adventure, you could go volcano trekking or white water rafting but be warned both of these activities are best suited for tweens and teens rather than younger children.
Depending on your family, you may prefer to stay in a resort hotel, which is easy to do with some fabulous options in Bali. The Four Seasons Sayan is an incredible option and has large family suites with separate kids' bedrooms and two-tiered pools, plus one of the top kid's clubs in Bali. Another wonderful option is the Fairmont Sanur, which has stunning rooms and villas with pools and access to a private beach club. When planning your trip to Bali, consider looking for deals and offers, such as a Qatar Airways Promotional to potentially save on flights and accommodations
Cozumel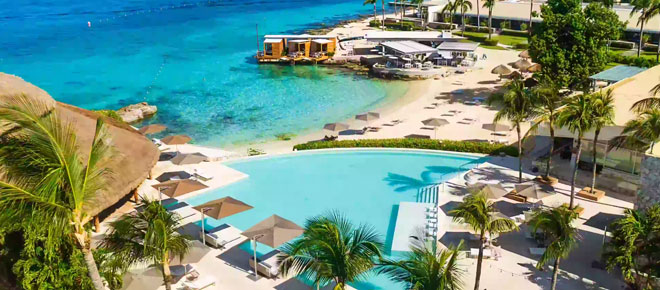 Cozumel is a small island that packs a punch when it comes to natural beauty and cultural activities for kids. Located off the coast of Playa del Carmen, this top family vacation spot offers visitors clear turquoise waters and coral reefs for snorkeling, miles of beaches to soak up the sun, and an array of kid-friendly fun.
Families can find accommodations that fit their needs at the all-inclusive resorts in Cozumel. For example, the family-friendly Occidental Cozumel is set in tropical gardens and overlooks the stunning Palancar Reef. The hotel also features an impressive spa, multiple outdoor pools, and free parking. Kids can enjoy the kids' club, while adults can relax at one of the bars or restaurants.
While many people associate the Yucatan Peninsula with Cancun, Cozumel is a distinct destination that offers something different for every type of traveler. It is a top vacation spot for cruise ship travelers, adventure seekers, and families looking to soak up some history with the Mayan ruins nearby.
Embrace the local culture and cuisine by eating at the many restaurants in downtown San Miguel. The city center is small and has a great vibe. Kids will love the colorful shops selling handmade souvenirs like hammocks, embroidered and lace clothing, and silver jewelry.
For a unique and thrilling activity, book an Atlantis Submarine ride. This is a top activity for kids of all ages and parents can enjoy the sunset from their private sailboat while the little ones watch the sea creatures below! We took this excursion with my three and four-year-olds, and they loved it (though we were on the smallest sailboat). If your children are comfortable floating in life vests in water where they can't touch the bottom, this is a great way to experience Cozumel.
Phi Phi Islands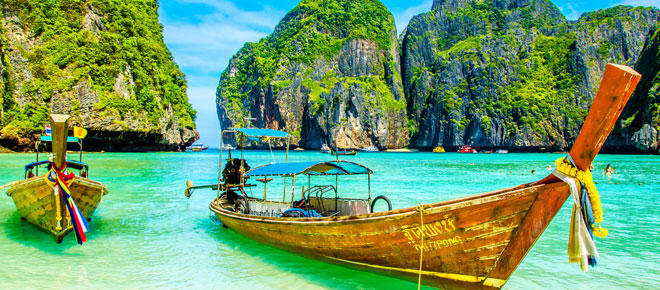 The Phi Phi Islands are a top choice for a Thailand family vacation. The main island of Ko Phi Phi is renowned for its beautiful beaches and crystal clear waters. It also has a wealth of other attractions to keep you busy such as hiking, yoga, and cookery classes.
The islands became famous worldwide when part of Phi Phi Leh was used as a film set for the 2000 movie The Beach starring Leonardo DiCaprio. This led to the islands becoming a major tourist destination with many high-end resorts opening up on the shoreline. As a result, the islands have been somewhat over-developed and are suffering from some environmental damage.
That said, if you head to the more isolated areas such as Loh Moo Dee and Monkey Beach you will still find beautiful beaches and a relaxed atmosphere. A visit to Viking Cave will give you a chance to see some of the thriving industry that harvests edible bird's nests which are then sold at exorbitant prices in Chinese restaurants (birds' nest soup is quite delicious).
Island hopping is one of the most popular activities on Phi Phi, with day trips normally including swimming at Maya Bay and snorkeling in one of the limestone caves such as Palong Bay or Shark Point. Sama Bay is another good swimming spot and is also known for its black-tip reef sharks.
The best time to visit Phi Phi is from November to April/May when the weather is sunny and calm. This is also the peak season, so expect a lot of people. However, if you want to avoid the crowds and save on your trip, then consider visiting in June to October when the weather is still good but has started to cool down. You can also keep an eye out for the Travel Promo Code to get great deals on your flights and accommodations.
Cape Town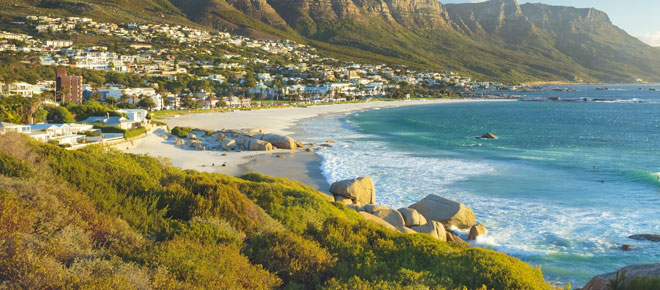 Cape Town offers an enticing blend of nature, culture, and cuisine. This exciting city has something to offer for every member of the family, including an amazing array of kid-friendly attractions.
The most popular attraction in the city is Table Mountain, an iconic natural landmark that is a must-visit for any traveler to South Africa. Ascend this majestic mountain by cable car or on a hiking trail for breathtaking views of the surrounding landscape. This natural masterpiece is also home to an array of unique flora and fauna.
Other notable outdoor experiences in Cape Town include the Cape Point tour, a funicular ride to the top of this impressive Cape Peninsula point, and whale watching in the waters off of the coast of Cape Town. Cape Town is also home to several wildlife and animal sanctuaries where visitors can get up close with some of Mother Nature's finest creatures.
For those looking for a little retail therapy, there are plenty of shopping malls and markets that provide an opportunity to stock up on some lasting souvenirs from the trip. Other fun shopping opportunities in the city include the V&A Waterfront and Canal Walk. Several stores specialize in kids' merchandise such as Wonderdal on the Hazendal Wine Estate, where parents can enjoy some wine tasting while their children are engrossed in edutainment.
For those looking to take a break from the busy streets of the city, a visit to a local farm is a great way to relax and recharge. The Imhoff Farm in Kommetjie is a family-friendly option that provides guests with a hands-on experience with farm animals, and the Eagle Encounters facility at Spier Wine Farm is geared towards families and has an exceptional level of service.
Conclusion
numerous family vacation destinations offer unforgettable memories. From the magical world of Disney to the beautiful beaches of Hawaii, families have plenty of options to choose from. The key is to pick a destination that suits the interests of everyone in the family. By doing so, families can create lasting memories that they will cherish for years to come.